James Linlor
The CyberSecurity Expert
---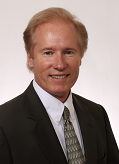 James Linlor has been working in cybersecurity for over 30 years.
As a current participant and active supporter of the Department of Defense Cyber Crime Center (DC3), and highest (Level III) Navy Qualified Validator for Risk Management Framework (NQV III RMF) Assessments (of which there are only a few dozen senior certified individuals in the country), Mr. Linlor has worked in-depth with NIST 800-171 assessments, compliance certifications, and testing.
In his NQV III RMF role, Mr. Linlor's cybersecurity assessments and approval have been required for US Government systems for cybersecurity Authority to Operate (ATO) and Interim-ATO certifications.
He has participated in red/blue (attack/defender) teams for network/systems penetration testing to validate and improve cyber defenses, responses, and certifications.
He has been responsible for cybersecurity assessments and compliance of Unmanned Aerial System (UAS) components approved by multiple US Government agencies and USAF for MQ-1/MQ-9 platforms, designed cybersecurity compliant next-gen networks for integration into Navy and USAF UAS into existing approved systems for all large-deck, undersea, and cross-platform aerial assets, and managed cybersecurity operations, multi-network systems certification, and incident response for the US Navy.
In support of FBI and counter-terrorism operations, Mr. Linlor has provided forensic network analysis of post-incident logs and data exfiltration attempts in a variety of applications including cloud networks and electronic voting systems, and developed artificial intelligence-based cybersecurity incident response systems.
A Certified Information Systems Security Professional (CISSP), Mr. Linlor also holds a BS degree in Computer Science and Mathematics, and an MBA.
He is an active member of the teams supporting updates to NIST 800-171 guidance from the DoD Undersecretary of Defense for Cybersecurity, and for Cybersecurity Maturity Model Certification (CMMC), the upcoming implementation guidance for NIST 800-171.
Standard Legal
The Document Software Experts
---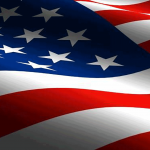 Standard Legal has been creating and providing self-help legal documents to the public since 2002. An Ohio corporation based in Cleveland, Standard Legal has sold hundreds of thousands of self-help legal form software titles and provided millions of downloadable legal documents and CDs to customers in every USA state.
Standard Legal is the self-help document partner to MetLife Legal Plans, providing access to its titles to hundreds of thousands of employees of the many large corporations who enroll in their plans.
Standard Legal also provides document preparation services for certain legal topics, and attorney referral services for issues that are better served by counsel instead of pro se.
As an industry leader, the company also manages a network of law-related websites covering topics like real estate law and legal reviews.
Standard Legal is lead by Chief Legal Counsel Christopher J. Freeman, Marketing Director Allen Freeman, and Director of Client Services Samantha Sarli.