Standard Legal
The Document Software Experts
---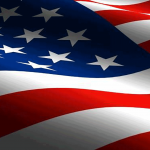 Standard Legal has been creating and providing self-help legal documents to the public since 2002. An Ohio corporation based in Cleveland, Standard Legal has sold hundreds of thousands of self-help legal form software titles and provided millions of downloadable legal documents and CDs to customers in every USA state.
Standard Legal is the self-help document partner to MetLife Legal Plans, providing access to its titles to hundreds of thousands of employees of the many large corporations who enroll in their plans.
Standard Legal also provides document preparation services for certain legal topics, and attorney referral services for issues that are better served by counsel instead of pro se.
As an industry leader, the company also manages a network of law-related websites covering topics like real estate law and legal reviews.
Standard Legal is lead by Chief Legal Counsel Christopher J. Freeman, Marketing Director Allen Freeman, and Director of Client Services Samantha Sarli.